Fredy's Bungalow – Tariff
Lowest possible rates are available only on Direct Bookings, so book directly with us and not through OTAs.
Call us on 9818705508 or write to [email protected] for quotation.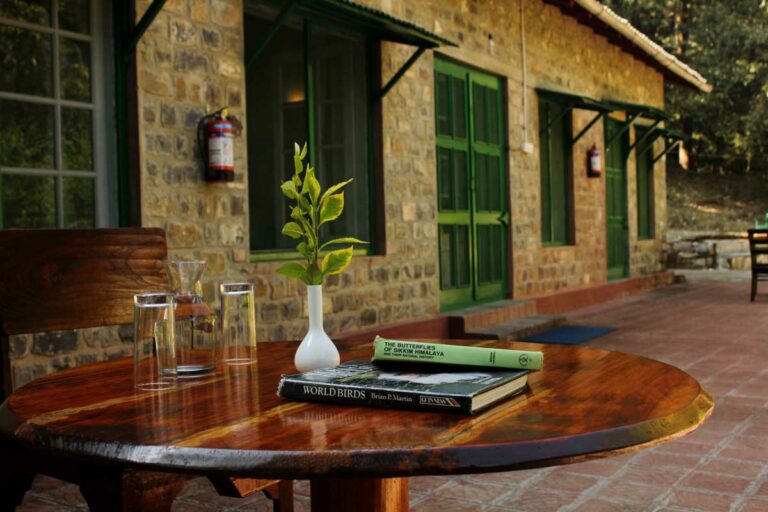 Important Notes About Rates:
For Standard Rates you have to pay 25% advance to block your rooms and pay the remaining amount one week before arrival.
We encourage you to take advantage of our special discounted packages for 3 nights plus. Please note that discounted offers /prices /packages are full advance, non-refundable rates.
If you book through any online aggregator (Booking.com, Expedia, Hotels.com etc.), you still have to pay us advance for your booking to be confirmed.
Tariff valid from 1 May 2020 to 31 December 2021
Beetle Room (Double Occupancy):
Standard Rate: Rs 5500 per room per night on CP basis +12% Tax
Long stay for 4 & more nights: Rs 5200 per room per night on CP basis +12% Tax
Butterfly Rooms 1, 2 and 3(Double Occupancy):
Standard Rate: Rs 6900 per room per night on CP basis +12% Tax
Long stay for 4 & more nights: Rs 6400 per room per night on CP basis +12% Tax
Extra person in the room (all year)
Infant to 5 years – complimentary
6 to 12 years – Rs 500 + 12% GST
13 years onwards – Rs 1000 + 12% GST
Meal Charges Excluding Taxes
Infant to 5 years – Complimentary
Lunch or Dinner (6-12 years): Rs 300 Meal + 5% GST
Lunch or Dinner (13 years onwards): Rs 500 Each Meal + 5% GST
For bookings, please write to [email protected] or call +91-981870550830for