Itmenaan Estate, near Binsar
Itmenaan Estate is a fairytale resort in a peaceful rural setting near Binsar in the Kumaon Himalayas. The 10-acre resort includes virgin pine, oak, and rhododendron trees; terraced fields laden with seasonal fruits and vegetables; and to top it all, a small private perennial natural spring. This resort near Binsar offers panoramic views of the Himalayas including the majestic Nanda Devi. The 100-year-old traditional Kumaoni style stone house in the resort has been painstakingly restored. Near to this house there are five independent cottages – 2 Pine cottages and 3 slightly larger Deodar cottages built in traditional style.
Kindly note, the estate is easily accessible by road and we have parking at the property. From the parking, there is a 3-5 minute walk towards the room and cottages.
Itmenaan estate offers eight tastefully designed rooms in all – we have three rooms in the main structure (one Kafal and two Oak Rooms). There are five standalone cottages – two Pine and three Deodar. All the rooms have been painstakingly built in the local stone architecture style have been painstakingly restored from a 100-year-old traditional Kumaoni stone-style cottage.
Three rooms have been painstakingly restored from a 100-year-old traditional Kumaoni stone-style cottage.
All rooms offer a day bed by the window and boast excellent views of the valley and the snow-clad Himalayas.
Pine and Deoadar cottages are stand-alone suites that offer stunning views of the valley and Himalayan peaks. Both offer exclusive outdoor sitting areas. They are ideal for people looking for exclusivity and seclusion.
Deodar cottages are larger than Pine cottages.
The Bathroom construction at the resort near Binsar is a stunning example of traditional local architecture that involves stacking local stones one above the other without using any cementing material in a 'dry stack', locally called 'kori chinai'. 
Large bathrooms, with a glass roof to allow sun light to come in, are fitted with all modern fixtures and have running hot and cold water at all times. You can say its arguably one of the best bathrooms in the Himalayas.
Exclusive 10% Discount on Bookings made directly with us.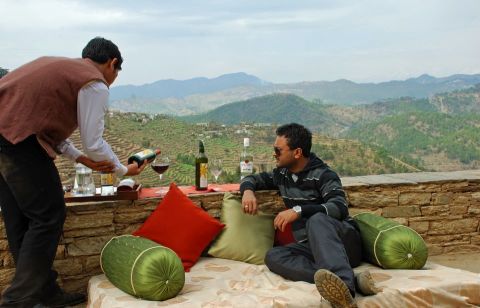 Meals
At Itmenaan Estate, you are served delicious and well thought out recipes that range from traditional Kumaoni, regular North Indian, to dishes from the Western world.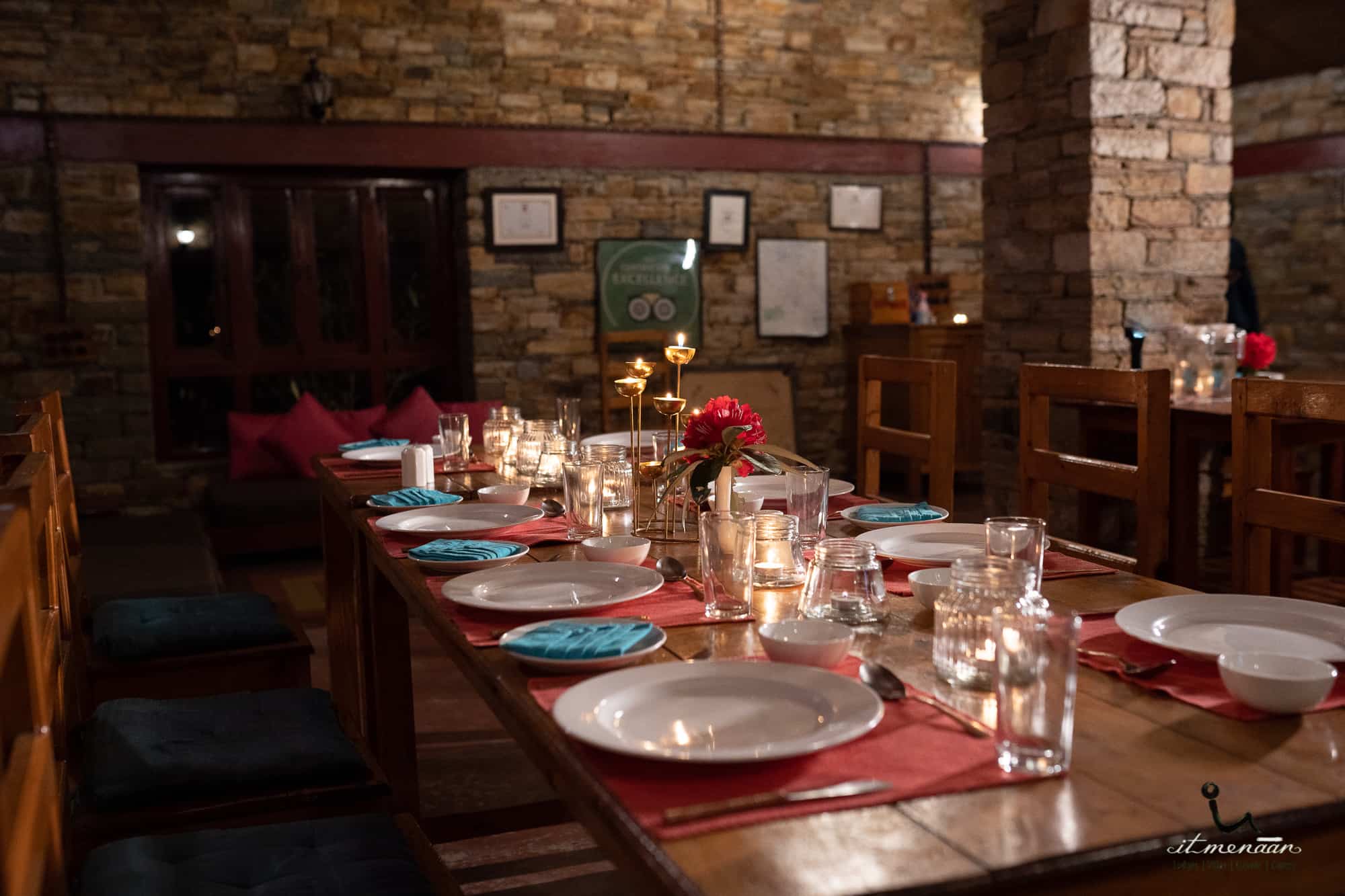 Lounge
The main lounge at the Estate is centrally located and consists of a cozy dining area with a few books to keep company. A perfect place to just laze around or read a book or just relax with family and friends.


Awesome experience and hospitality at Itmenaan estate This place was an amazingly beautiful and comfortable stay. The food was excellent and curated to our taste. The stone cottages have a lovely view of the Himalayan peaks of Uttarakhand. The staff are genuinely helpful - they guided and accompanied us on treks and also helped our 4 year old son climb up the mountains. When my son was tired , the guide Shivraj effortlessly carried him up the mountains! Come here if you are looking for great views, amazing hospitality and delicious food!

PEACE Peace … that is what this place is. It is exactly as it looks in the pictures. Serene and peaceful. And to top it all is the hospitality the staff offers. They have an amazing group of loyal people working here. They are so humble, helpful and nice to talk to. Highly recommended

Himalayan Rhapsody It's rare that one can say, "they really got that right"! Tucked into the hillside a score of miles away from Jageshwar, you drive 3 klicks through a rough unmade road and then climb down from the car park to the Estate. Roses of all hues in clusters welcome you. The chefs are excellent and the service superlative, goaded on by Amit K the GM. A sharp shower and the Nanda Devi showed herself, almost to reward you. With every last detail looked after and the delightful interiors done by the promoter's wife, it was really special. Thanks!

Itmenaan has my heart 💕 Itmenaan has been beyond wonderful in experience for me! The locations (I stayed at Itmenaan Estate and Fredy's) are gorgeous. Service and food customised and delivered with care and love. I am coming back in October. PS totally safe and supportive for solo travels. The managers on site Amit (Itmenaan Estate) and Anand (Fredy's) saw to every detail and listened.

Climber32442200637
2023-04-28
Pleasant and most memorable stay. This place is serene and peaceful. Loved staying in this beautiful estate with great ambiance and hospitality. The rooms were spacious. The surrounding nature with beautiful and colourful birds chirping is memorable and makes you feel happy. This is one such place I would surely visit frequently.

Unforgettable! My friend and I spent 3 nights at Thikalna estate and 3 nights at Itmenaan. It was a most exhilarating experience. The two estates offer differing experiences with 2 common elements - great food and excellent service.Itmenaan: the estate is in a beautiful location overlooking the valley with step cultivation as well as rolling hills as far as eye can see. On a clear day the ice capped peaks of Trishul, NandaDevi and adjoining peaks are rivetting. The rooms are extremely comfortable, the service is great and the food excellent. Guests must be aware that the resort is located on a hillside, so climbing up and down to and from dining area is a given. Amit is a superb manager! You can walk and hike peacefully in the surrounding hills - its very safe with very less traffic.Thikalna: this is a remote little cottage with 2 rooms perched on a ridge with 240 degree views that are breathtaking. The only sound is that of the wind. The views of the Himalayas are stupendous. The cottage is rustic but very cozy; 2 guys were sent ahead to welcome us - the chef is extremely talented and Govind made our stay extremely comfortable. A lot of walking/climbing is required so do be prepared! This place is a gem for those who love solitude, nature, walking and quiet contemplation. Though my last 2 days were solo, I felt safe and had a wonderful experience!

Departure800406
2023-03-05
Itmenaan Estates & Freddy's Bungalow It has been our absolute pleasure & delight to spend time at both Itmenaan Estates & Freddys Bungalow. Our guide/host Amit & all staff went above & beyond to welcome us, make us feel at home & give us a truly memorable experience. We chose to eat the local Kumanoi food which was delicious & so plentiful !! Accommodation was wonderful, with unique historical styles. So much to do & see. We asked to go birdwatching & our host arranged this for us. We were taken to local village homes & drank chai with local folk which was a very special time for us. Thank you so much for helping us to experience your beautiful areas of Binsar & Bhimtal. Mike & Mandy Cooke

Best of Himalayan Abodes My wife and I stayed at Itmenaan, Chalnichinna for 4 nights and it's been the most delightful and amazing experience. The beautiful and captivating property and the surrounding Himalayan view just uplifts your soul. You can hear a calming and soothing silence here.The staff and kitchen defined hospitality and went beyond throughout our stay. The amazing food, most welcoming and accomodating nature of all the staff made it a truly delightful experience. Special thanks to Govindji he made us feel truly at home and conjured up any special requests like a charm!Please do let them know if you are fond of dogs, then they let them roam free around the property and do say hello to Jojo from us, he spent most of his time in our room!We stayed at more aggressively advertised "luxurious" (but totally lacking in hospitality) properties around the hills in Uttarakhand too and we checked out in less than a day, they come nowhere close to the beauty of Itmenaan nor in the welcome, warmth and hospitality of this fine place.Recommended room: Deodar Cottage!

Service with a smile! My wife and I spent 3 nights at Itmenaan Estate staying in Deodar cottage which has amazing views (when clear) over to Nanda Devi and surrounding mountains. Deodar is made from local dry stacked stone for a rustic yet still luxurious place to stay. The craftsmanship is amazing and we had a wonderful time. Yet the most impressive part of our stay was the service from Amit and his team. We had come a long way from Australia and had stayed in some nice 5 star hotels along the way but all of them could learn a lesson from the staff at Itmenaan. They are always smiling and nothing is too much trouble. From bringing a cup of tea in bed in the morning, to guiding us on hikes through the area, to packing and serving picnic lunches or serving delicious meals, everything was done to a high level and with a smile.It is in a remote region and takes a bit of effort to get there but I highly recommend you give it a try!

Best estate The best estate... Like everything thing was top notch.the staff was friendly,the food was best ...I would love to visit this place again.they made the arrangements according to us.there was nothing to complain.
Enjoy wonderful experiences around Itmenaan Estate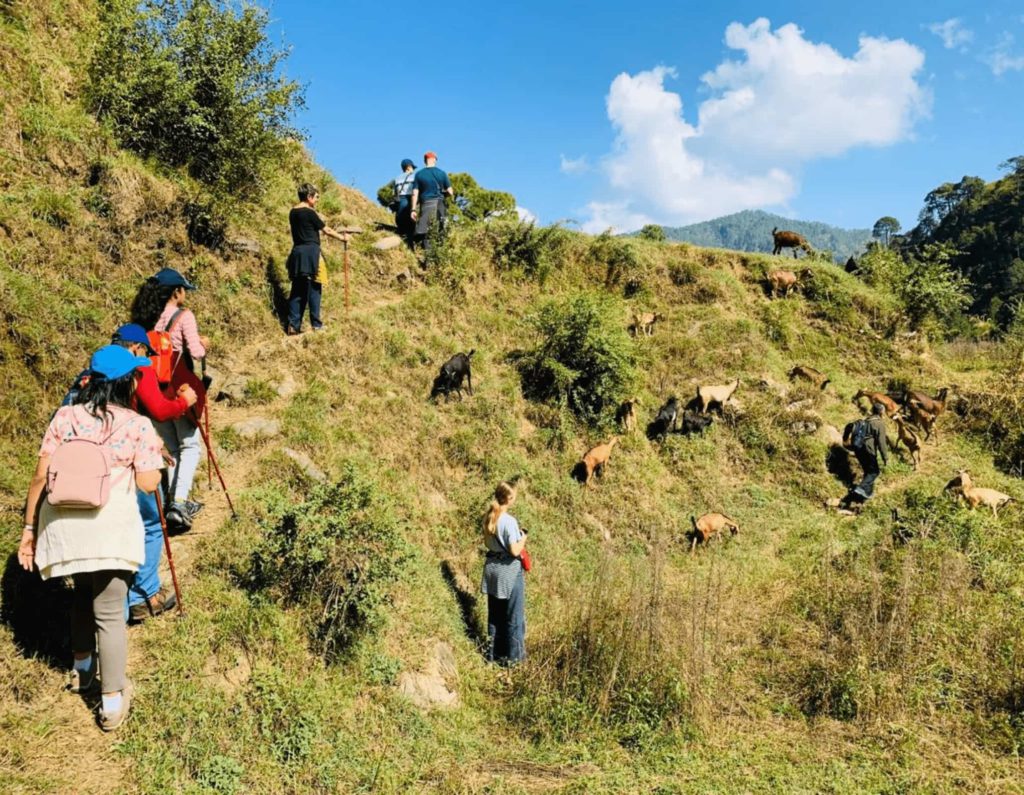 Adventurers seeking thrill and wanting to explore can go hiking. The route is moderately difficult, and everywhere you look is stunning greenery.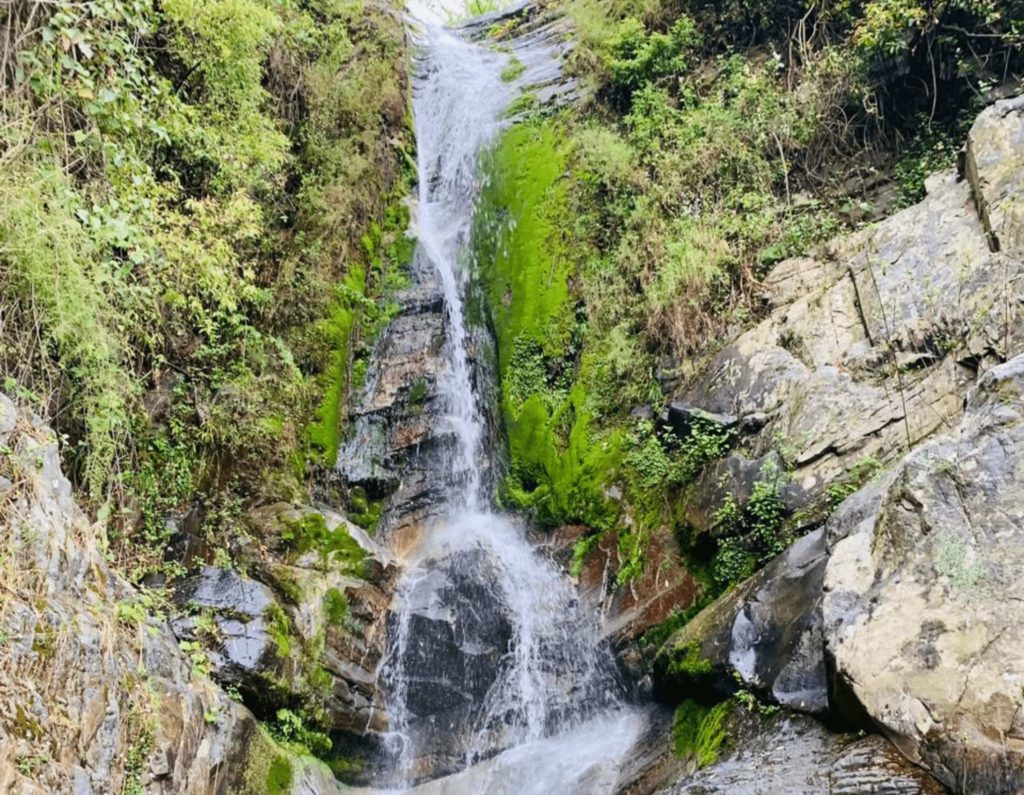 Visiting the small private perennial natural spring nearby can be a way to spend your day off. The freshwater gushing down is a spectacular scenery.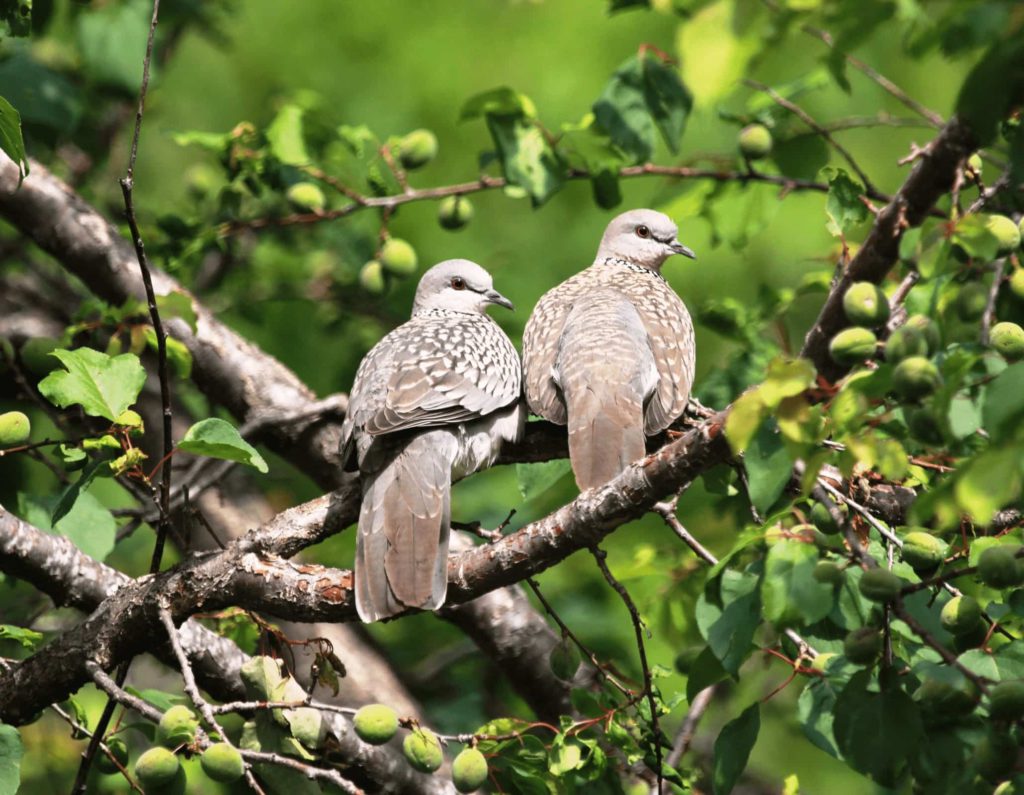 At Itmenaan Estate, you can constantly hear the lovely beautiful birds chirping and singing. This Kumaon region is home to over 500 bird species.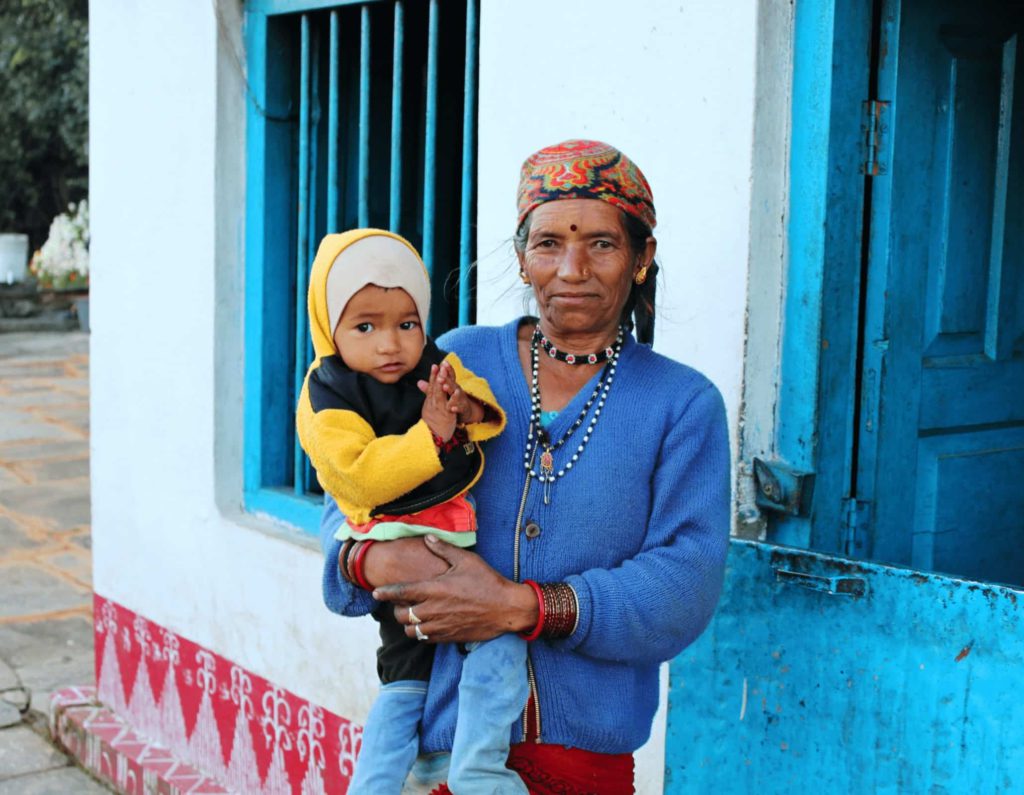 You get to see a glimpse
of people living in Himalayan villages. The unspoiled remote villages enable you to experience
rural India from close quarters.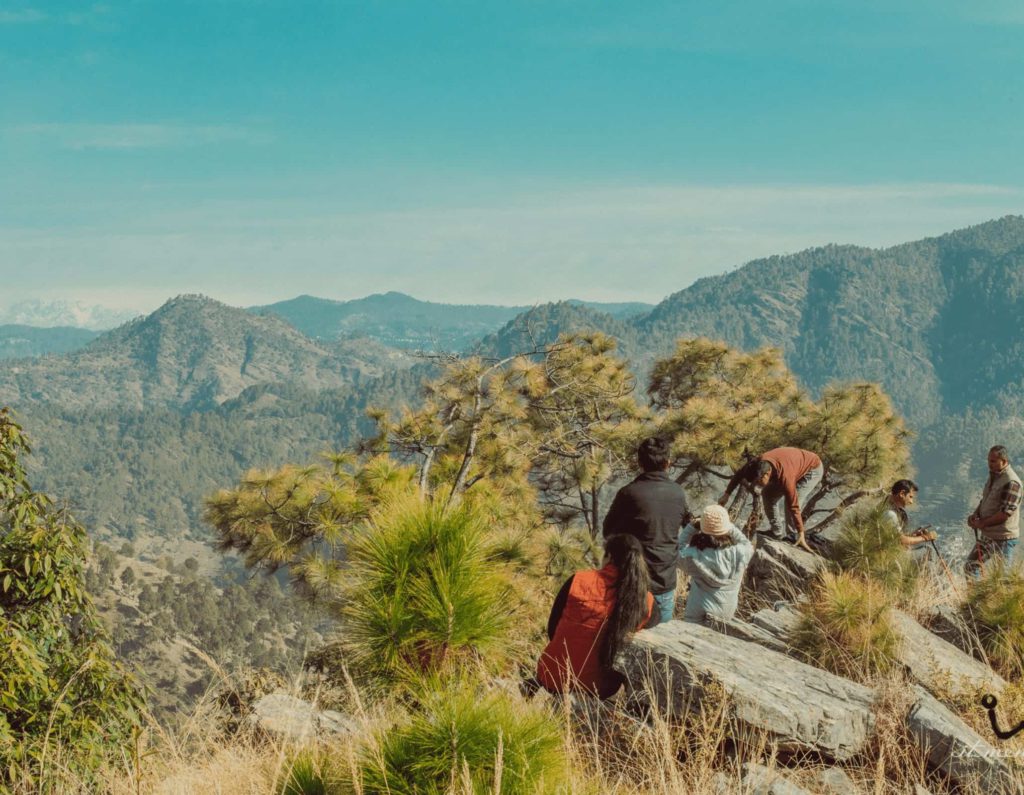 Admire the mesmerizing valleys and Himalayan peaks, enjoy the warmth of the bonfire, and gaze at the countless stars in the nighttime.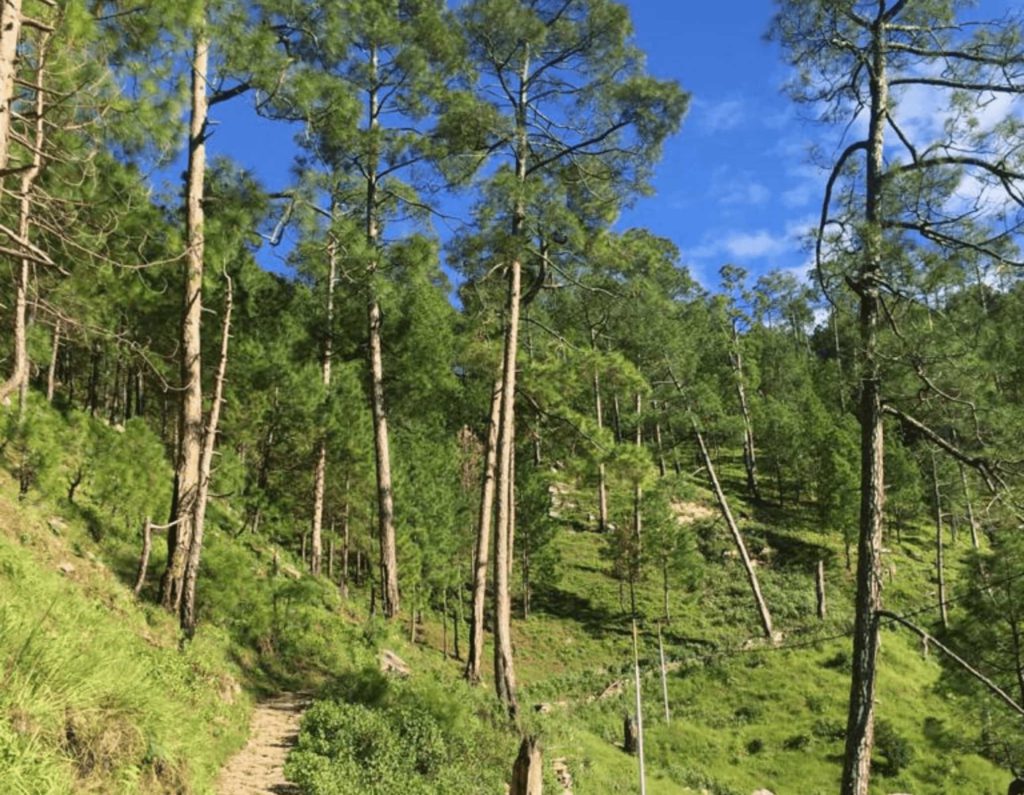 Our walks are accompanied by a walking guide, who will share the local knowledge with you and will assist in mingling with the communities.