Thikalna Himalayan Retreat – Tariff
For best rates please book with us directly and not through online portals.
Call us on 9818705508 or write to [email protected] for quotation.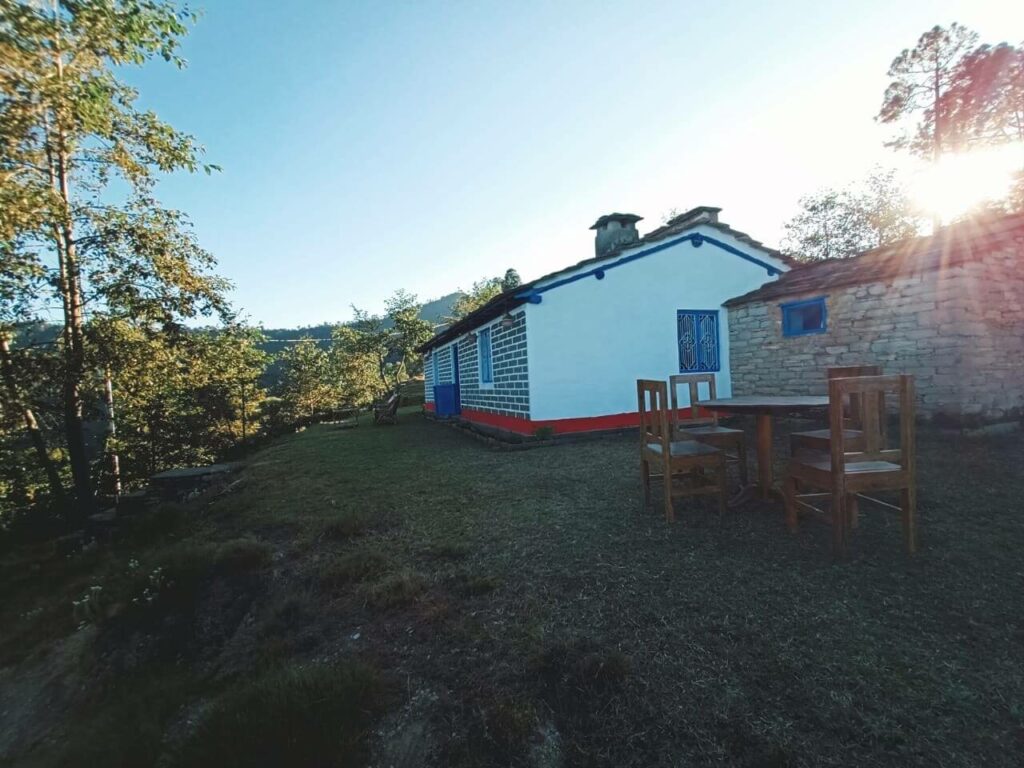 Important Notes About Rates:
For Standard Rates you have to pay 25% advance to block your rooms and pay the remaining amount one week before arrival.
 In any case, we recommend you stay for 3 or more nights to fully appreciate the experience of staying at Thikalna Himalayan Retreat. Please note that discounted offers /prices /packages are full advance, non-refundable rates.  
If you book through any online aggregator (Booking.com, Expedia, Hotels.com etc.), you still have to pay us advance for your booking to be confirmed.
Tariff valid from 1 May 2020 to 31 December 2021
Please note that a minimum of 3 nights stay is required. Since Thikalna Retreat is around 5.5 hours drive from Kathgodam (nearest railway station), the stay is best combined with Fredy's Bungalow or Itmenaan Estate.

Room (Double Occupancy):
Standard Rate: Rs 5400 per room per night including breakfast, 12% GST extra
Long Stay more than 3 nights: Rs 4900 per room per night including breakfast, 12% GST extra
Extra person :
We will not be able to host children below 12 due to the location of the property.
Meal Charges Exclusing Taxes:
Lunch or Dinner : Rs 650 Each Meal + 5% GST
For bookings, please write to [email protected] or call +91- 9818705508