Bird Watching in India, Uttarakhand Himalayas by Itmenaan Lodges
Itmenaan Lodges, a well know brand of boutique hotels, is pleased to offer you bird watching in India. Our birding tours cover the region of Kumaon Himalayas where over 500 bird species have been sighted. This bird watching your in India, will take you to the forests and the lakes of Nainital district and then woods around the Binsar wildlife sanctuary will be explored.
Our bird watching tour will be led by an experienced naturalist who is proficient in the knowledge of local birds. The guide will speak impeccable English and will also provide you an immersion into the local culture.
We are proud to provide you stay at our exclusive boutique hotels – Fredy's Bungalow and Itmenaan Estate during this tour. We are sure that you will not only enjoy bird watching but will be pampered with the trademark Itmenaan hospitality.
Overview of Birding in Uttarakhand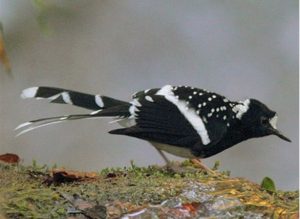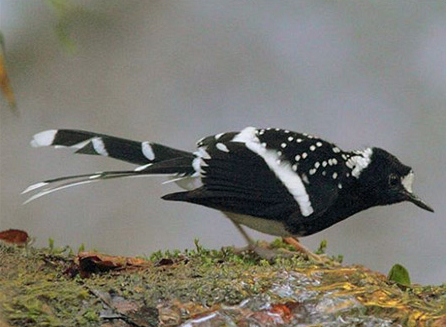 The state of Uttarakhand, is deservedly renowned for its natural beauty, the friendliness of the local hill people and the diversity of the flora and fauna.
Uttarakhand is a paradise for avifauna and a popular destination for birders from all over the world. Indeed almost half the species present in India can be seen in this region. It is also one of the best places in the world for observing birds of prey. Many of these birds are migratory. Because of this unique location the bird population is high throughout the year, with winter visitors, summer visitors, altitudinal migrants, passage migrants and local migrants.
Bhimtal, the popular hill station, built around a beautiful lake, is surrounded by mountains and forest, where wildlife abounds and more than 500 species of birds can be seen. It is a notified bird sanctuary. There are more than 500 species in this region,including Forktail, Blackbirds, Laughing Thrush, Kalij Pheasant, Nuthatches, Parakeets and Monal. Kausani, and Himalayan panorama, also boasts numerous bird species, including the beautiful Blue Magpies. No matter which birding trek you decide upon, you will enjoy the natural beauty and tranquillity of the Kumoan, spectacular views of the Himalayas and surrounding countryside.
Bhimtal is a paradise for Bird lovers. The area is green and thickly forested and offers excellent for bird watching and photography. Combining Bhimtal and Sattal there are 400+ resident and migratory birds, 20 species of mammals (excluding rodents) more than 525 species of butterflies and 11,000 plus species of moths, beetles, bugs and other insects that are found.
At Fredy's Bungalow Bhimtal, you can enjoy birding with our Nauturalist, Boating in crystal clear lakes, rock climbing and treks through dense jungles past hidden villages and waterfalls. Games and barbeques complete the outdoor experience. For those looking for a more laid back holiday, you can laze with a book or a pair of binoculars to spot a variety of exotic Himalayan birds. You can also visit the Butterfly museum which is just next door.
Names of Selected Birds seen during the tour:
These include – Khalij Pheasant, Hill Partridge, Oriental Turtle and Spotted Doves, Himalayan Griffons, Black Eagle, Oriental Honey Buzzard, Black Headed Jays, Grey Bush Chats, Russet Sparrows, Blue Winged Siva (blue winged minla), Bar Throated Siva (Chestnut Tailed Minla), Green Backed Tits, Black Throated Tits, Black Lored Tits, Yellow Breasted Green Finches, Common Rosefinches, Streaked Laughing Thrush, White Throated Laughing Thrush, Blue Whistling Thrush, Rusty Cheeked Scmitar Babbler, Black Chinned Babbler, Grey Headed Woodpecker, Brown Fronted Woodpecker, Lesser Yellow Nape, Large Billed Crow, Himalayan Bulbuls, Black Bulbuls, Verditer Flycatcher, Grey Headed Canary Flycatcher, Grey Hooded Warbler, Grey Headed Canary Flycatcher, Rufous Sibia, Whiskered Yuhina etc.
Two types of Tour: All itineraries can be run as custom tours for individuals, couples, or private groups at any time.
a) Guided Group Tour:
Our Guided Group Tours go with a maximum of 12 people, though they are usually smaller than that. They depart and end on fixed dates. They are the best way to see the most birds. They are also a great way to make friends with other birders from around the world.
b) Independent birding tour.
Our Independent Birding Ventures are designed for the independent traveler who may be interested more flexible dates, or a less intensive or shorter itinerary. Pricing is based on a minimum of two participants. Single supplement pricing is available upon request.
Tour focus: Birds, although a host of mammals are likely to be encountered.
Best time to visit: November to May
This 5-days itinerary takes us into the foothills in search of montane specialties in the mid-altitude hill station of Bhimtal, Sattal and Almora in Uttarakhand's southeastern-most corner.
During the winter months birding is particularly productive, as resident birds are accompanied by winter migrants from the Pala arctic, and species usually associated with higher altitudes descend to lower elevations. The abundance of birds, many in mixed feeding flocks, and good selection of mammals make this an enjoyable tour that takes place against a backdrop of colonial architecture and spectacular mountain scenery.
To book now, Call us at 9818705508
Outline Itinerary: 4nights/ 5days
Day 01 & 02 – Arrive Kathgodam station and then drive to Bhimtal (1.5 hrs) to spend five days birding in the foothills of the western Himalaya.

A region that contrasts starkly with the north Indian plains in terms of topography, climate, vegetation, and birdlife. To enable us to thoroughly explore the range of elevations, accompanying habitat types, and their associated species we will spend two nights in mid-altitude Bhimtal (1450m), before climbing into the higher hills to Almora (2100m) to focus on more altitude-dependent montane specialities of the region.
We will explore the region of Bhimtal and Sattal. In winter months resident species are joined by migrants from higher altitudes, and with a high density of birds moving in mixed flocks birding here is exhilarating, particularly at bird-rich mid-altitudes. A mix of temperate forests, mature Sal and Oak woodland, Rhododendron, Chir Pine, lakeside scrub, grassy slopes and cultivation provide habitat to an astonishing variety of species and Himalayan specialities, most notably including Himalayan and Bearded Vultures, Koklass and more elusive Cheer Pheasants, White-crested, White-throated and Striated Laughing thrushes, Long-billed Ground-thrush, Himalayan and Siberian Ruby throats, Golden Bush-robin, Blue-winged Minla, Rufous-bellied Niltava, Rufous-gorgeted Flycatcher, Himalayan Greenfinch, Black-throated, Rufous-breasted and Altai Accentors, Spot-winged Grosbeak, and Himalayan Pied Woodpecker. The entire region is dissected by by shallow mountain streams home to some distinctive riverine species including White-capped River-chat, Plumbeous Water-redstart, and three species of Forktail: Spotted, Little, and Slaty-backed.
Overnight: Fredy's Bungalow.(All meals), click here to know more
Days 3: Bhimtal to Almora (Itmenaan Estate)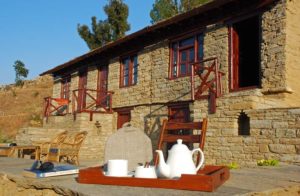 After leisurely breakfast drive (2.5hrs), to spend one day birding on foot and from one village to another with uniquely picturesque wilderness and the view of the beautiful Himalayan range. This location, combined with the great diversity of habitats, from deciduous forest to vast grasslands, makes Almora and Binsar one of the richest birding areas in Asia, key species including Great Pied Hornbill, Great Slaty Woodpecker, Common Green Magpie, Maroon Oriole, White-throated Bushchat, Himalayan Pied Kingfisher, Wallcreeper, Ibisbill wintering along the boulder-strewn banks of the Kosi River, and 50+ species of raptor, including Grey-headed, Lesser, and Pallas's Fish-eagles and Collared Falconet.Spend two nights in a comfortable 100 year old renovated Kumaoni House at Itmenaan Estate.
Overnight: Itmenaan Estate.(All meals), click here to know more.
Day 4: After breakfast, full day excursion to Binsar Wildlife sanctuary Binsar.
Binsar is a small town in the state of Uttarakhand and is located amidst dense green forests. It is famous for the Binsar Wildlife Sanctuary. Located on the Jhandi Dhar hills of Kumaon. The place is known for its greenery and is surrounded by virgin forests of oak, rhododendron, pine and deodar all around.The main attraction of the town of Binsar is the wildlife sanctuary. The sanctuary covers an area of 45.59 sq km and has a wide variety of flora and fauna residing in. It is believed that over 200 varieties of birds are found in Binsar along with animals like deer, leopards, Himalayan bears, monkeys, foxes, flying squirrels and many others, making it a popular destination for wildlife enthusiasts. Overnight: Itmenaan Estate.(All meals)
Day 5: After a leisurely breakfast drive to Kathgodam to board your train to Delhi.
For any queries please write to us at [email protected] or Click here to call us at 9818705508, to book now.