For an immersion into the local culture, boating in crystal clear lakes, rock climbing, and treks through dense jungles past hidden villages and waterfalls in the region of Kumaon Himalayas., "Walks, Lakes, and Birding" at Fredy's Bungalow, near Nainital where you will explore the lakes, forests, birds and much more. You will be led by an experienced naturalist/ guide, who are proficient in the knowledge of the lakes, forest and local birds of the Kumaon region. We are sure that you will not only enjoy the Kumaon lakes and birding tour but will be pampered with the trademark Itmenaan hospitality.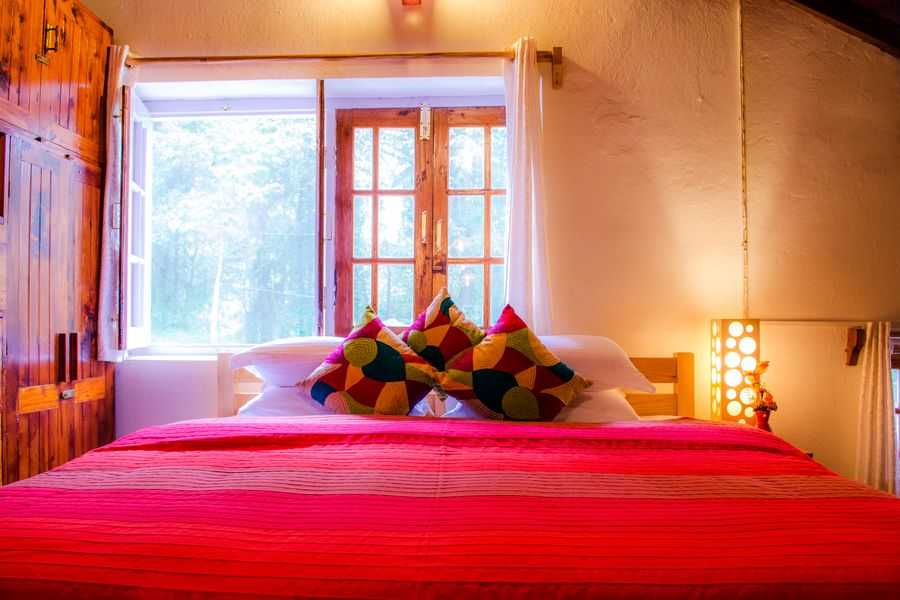 The imposing colonial-style homestead nestles among cypress and deodar trees, on a peaceful wooded hillside, overlooking the Bhimtal valley and the mountain slopes beyond. Located in the midst of acres of dense oak forest, this is a peaceful haven where only the sounds of nature break the silence: the wake-up song of the resident Whistling Thrush, the sharp call of a Barking Deer in the distance; the hoot of a Spotted Owl signaling dusk. This part of the Kumaon Lake Region, home to a large variety of flora, fauna and aquatic life, has always attracted bird-watchers, butterfly-collectors and nature lovers as well as writers in search of solitude and city-dwellers seeking to renew their spirits.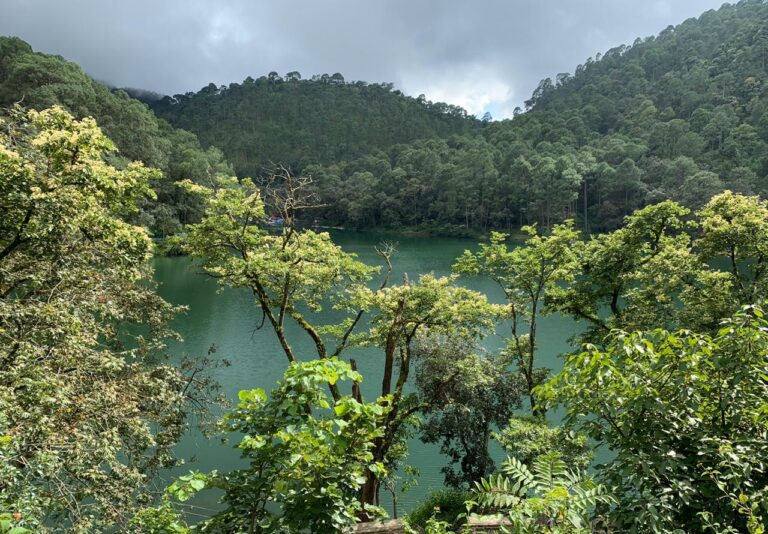 Day 1 : Arrive Kathgodam – Drive to Fredy's Bungalow
Arrive Kathgodam at 12 PM and then drive to Fredy's Bungalow, Bhimtal (1.2 hrs) to spend five days birding in the foothills of the western Himalayas. A short uphill drive, along two-kilometers of Kuccha road from Bhimtal Lake, leads you to Fredy's Bungalow.
After a leisurely lunch, you can laze with a book or a pair of binoculars to spot a variety of exotic Himalayan birds, and admire the mesmerizing valleys around the property.
In the evening, you will be taken for a hike at the nearby areas of Nal Damayanti Tal and Garud tal. The beauty of Fredy's Bungalow is the location. As soon as you step out of the gate, you are transported to another world of beautiful mountain trails and its charming inhabitants. The first leg of this walks leads to the narrow path surrounded by dense trees offering thick covers and cool breeze drawing you in for a great experience. You will be greeted by songs of birds you may have never heard of in the cities. As you make your way down the hills enjoying large, old trees and birds, you will soon reach the point of this lovely little pond. The water is so clean that you can clearly see fishes swimming around. If you are lucky, you may also bump into an old custodian of this pond and hear some interesting stories related to how they protect the fishes in this pond.
We will then head towards Garud Tal. This beautiful hour long walk to Garud Tal will take you back in an idyllic time. You will see an old post office which still operates; beautiful old church built in 1930's, Christian Ashram and many old bungalows. Imagine how it would have felt during the mass at this church in the year 1930. You will start getting the glimpses of the lake after half an hour of walk. On this scenic, secluded walk you will also encounter locals going about their day collecting fodder for their animals or just walking to nowhere. As you continue to walk down the hill, you will reach Garud Tal.
The most striking feature of Garud tal is the combination of rare scenic beauty and tranquility. For most urban folks, leading a fast paced life, this place will feel like a soothing balm of nature that offer them almost an entire lake to play around, soak in the beauty and bond with your family and friends. The end of the walk will bring you back to Fredy's Bungalow. You may spend at leisure by a bonfire.
Walk Duration: 2-3 hours
Accommodation: Fredy's Bungalow
Meals: Lunch, Dinner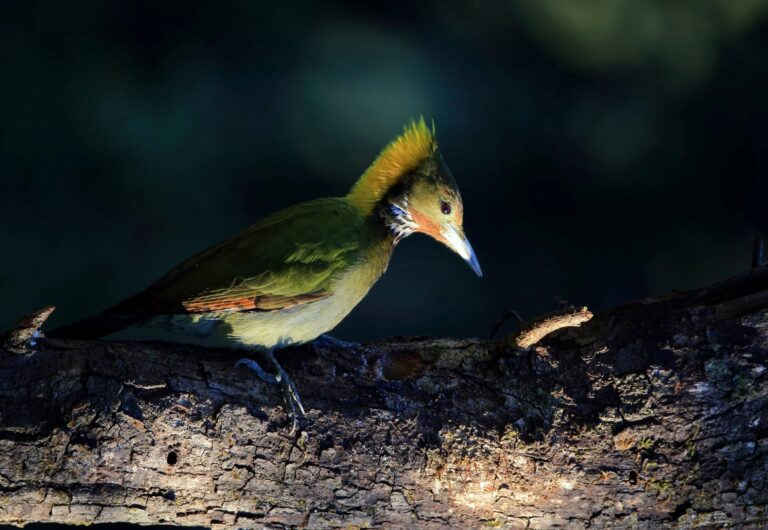 Day 2: Visit to Sattal Lake and Birding Tour at Chafi
On the second day, wake up early to explore the regions of Sattal, a group of 7 lakes as the name rightly indicates and Chafi for Bird watching session. Set amongst dense forests of oak and pine trees, Sattal is one of the few unspoiled and unpolluted freshwater biomes in India. These lakes are a paradise for migratory birds. The lakes sit at an altitude of 1370 meters below lush orchards in the Mehragaon valley.
On the way to Sattal we will stop by the lake to serve Picnic breakfast arranged by our staffs. After the breakfast, we will head towards the Sattal Lake for the Bird watching session. In Sattal, you'll encounter scores of tourists enjoying soft adventure sports like Kayaking, zip lining and Zorbing. You'll then be taken back to Fredy's Bungalow for lunch. After the leisurely lunch, you can relax at the property.
In the evening, you will be taken to Chafi by car, 6kms from Fredy's Bungalow for the bird watching session. En route to Chafi, stop over briefly and walk towards the charming River called Kalsa and reach Pandeychor village for bird watching. After the bird watching session at Chafi, you will be taken back to Fredy's Bungalow where you'll spend your night.
Walking duration: 3-4 hours 
Accommodation: Fredy's Bungalow
Meals: Breakfast, Lunch, Dinner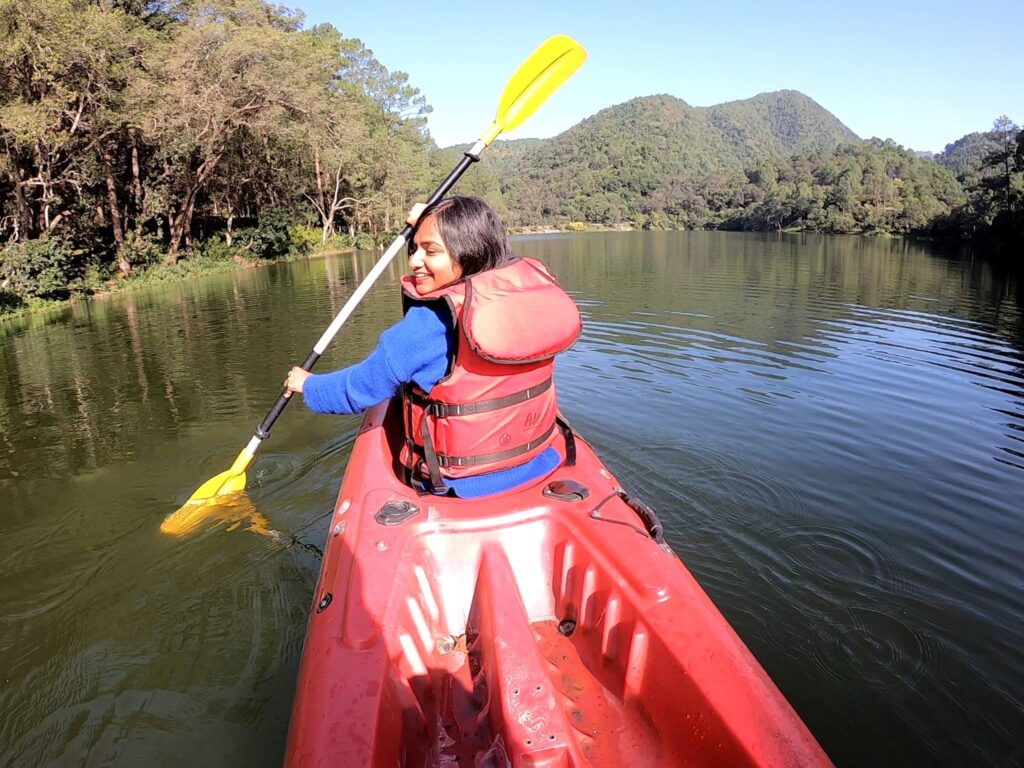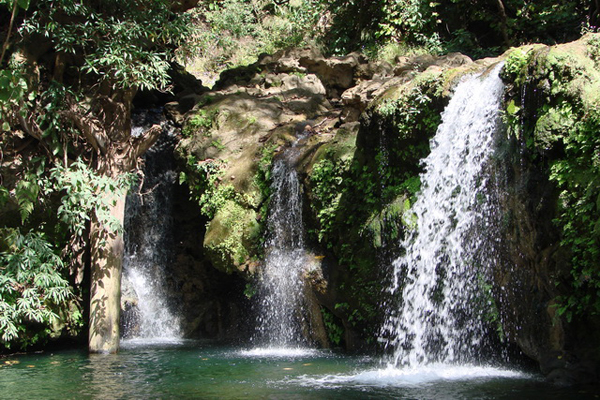 Day 3: A day tour to Nainital
In the morning, after leisurely breakfast, you will be driven from Fredy's Bungalow (1 hour 15 minutes) to Nainital town, the city of lakes. You will first visit the Cave garden, which offers a majestic view of 6 caves formed in the shape of animals. It is a great adventure for children as well as adults to experience the natural-like habitat of various animals first-hand.
Along with caves throughout the pathway, there are hanging gardens which add to its beauty. Going through the caves is an experience which you would not want to miss.
Then you'll be taken to Khurpatal waterfall, where you can admire the mesmerizing scenery and go for a horse ride. After spending some time in the waterfall and a joyful horse ride, you will be taken to the mall road for lunch, where you can just roam around or shop local goodies.
After Lunch, you'll be taken to the Aerial ropeway, one of the major attractions of Nainital, as it offers mesmerizing views of Naini Lake and the entire Nainital hill station. Kindly note, you should inform the guide in prior if you're interested in ropeway as there are only limited tickets. The Aerial ropeway starts at Mallital and connects to Snow view point of Nainital. After experiencing the panoramic view of the lake and a bird eye view of the flats in the ropeway, In the evening you'll be taken to the Governor's House which was built by the British in 1899 like Scottish Castle, consists of 113 rooms. The house is located in a splendid landscape and spreads across vast area. After spending some time in this beautiful castle and knowing the history of it you will be driven back to Fredy's Bungalow. You may spend at leisure by a bonfire.
Accommodation: Fredy's Bungalow
Meals: Breakfast, Lunch, Dinner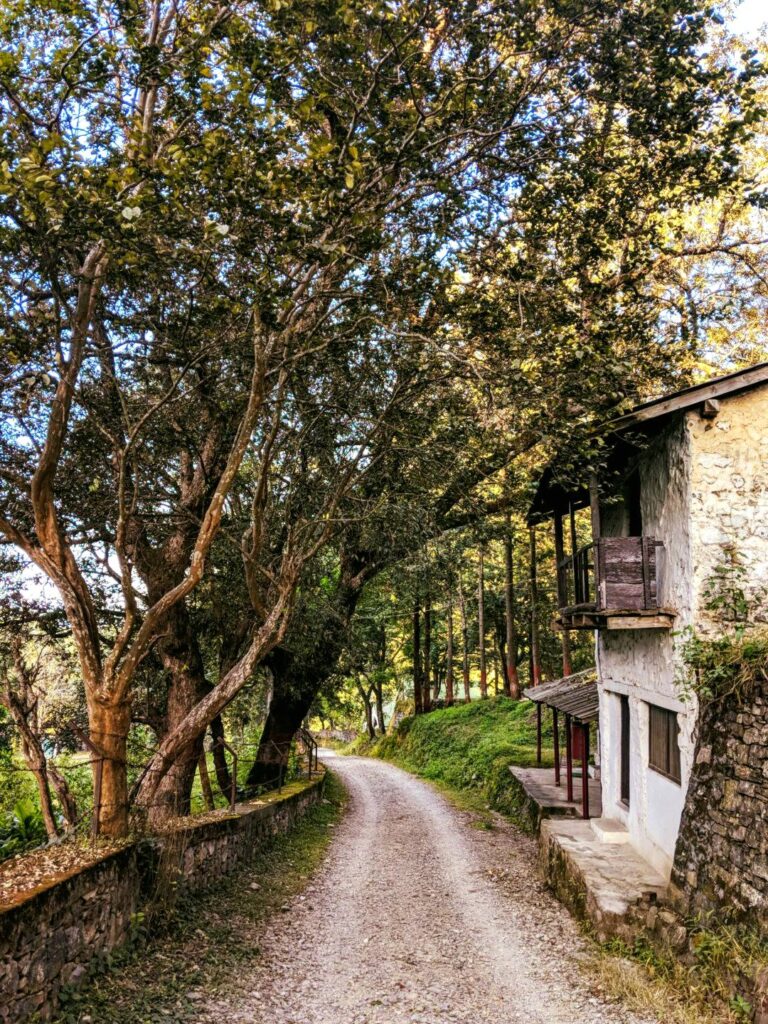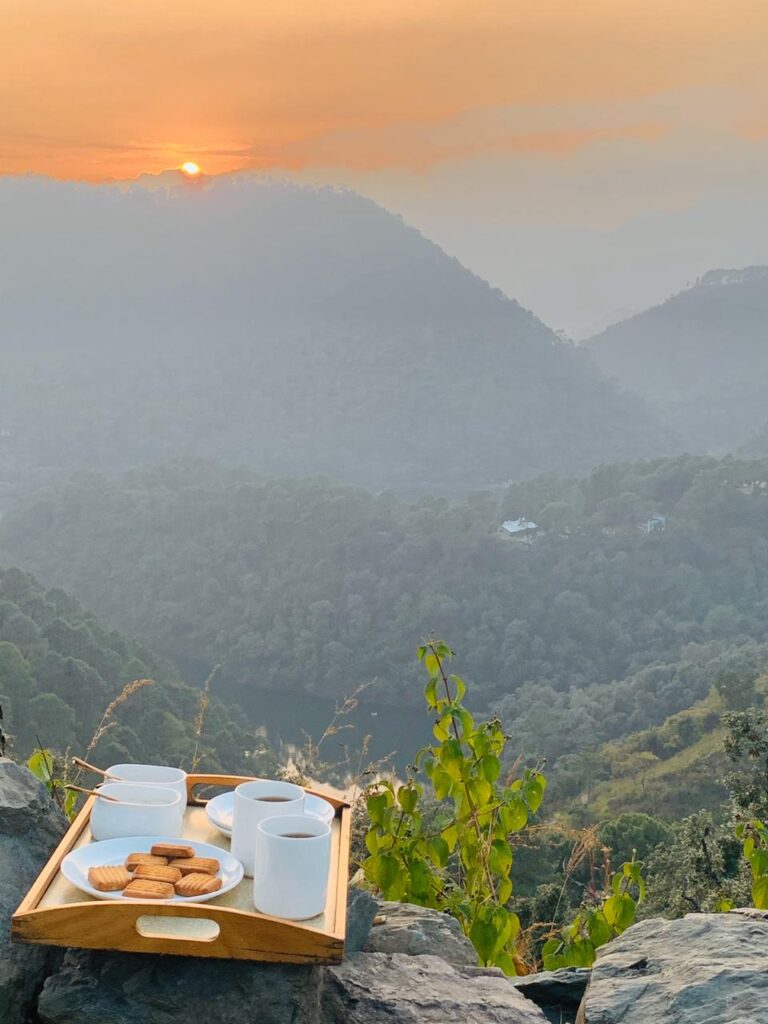 Day 4: Walk to Sunrise point and explore Bhimtal or Birding at Panghot
On this day, you can choose to walk from Fredy's to sunrise point if you're a trekking enthusiast or if you're interested in birding you will be taken to Panghot, in the Nainital district at a height of 6,510 feet.
Option 1: In the early morning, you will start your walk from Fredy's Bungalow and head towards the cliff hanger to see the sunrise along with the beautiful views of the lake. You'll be taken back to Fredy's Bungalow for breakfast. You can also visit the Butterfly museum which is just next door. After the breakfast, you will be taken to Bhimtal Lake and Garud Tal for Boating and angling. A boat ride to the Bhimtal Island in the middle of the lake is a wonderful experience. And then there is an aquarium on the island that is all the more inspiring. You will then be taken to Sattal or Garud tal for picnic lunch, served at one of the many nooks and corners, which our staffs will surprise you with. You can engage in fishing/angling around the Garud Tal. After spending time near the lake, you will be taken back to Fredy's Bungalow. You may spend at leisure by a bonfire.

Option 2: For the birding enthusiast, you will be driven (2 hours) to Panghot from Fredy's Bungalow for bird watching session. You'll first be taken to Vinayak, one of the villages in Panghot and then to Kunjkharak (2323 meters), 15 KMS from Panghot for the birding tour. The main attraction of Pangot is its birds; around 580 bird species have been recorded in this area. One can see a variety of Himalayan species along the way such as Khalij Pheasant, Hill Partridge, Oriental Turtle and Spotted Doves, Himalayan Griffons, Black Eagle, Oriental Honey Buzzard, Black Headed Jays, Grey Bush Chats, Russet Sparrows, Blue Winged Siva (blue winged minla), Bar Throated Siva (Chestnut Tailed Minla), Green Backed Tits, Black Throated Tits, Black Lored Tits, Yellow Breasted Green Finches, Common Rosefinches, Streaked Laughing Thrush, White Throated Laughing Thrush, Blue Whistling Thrush, Rusty Cheeked Scmitar Babbler, Black Chinned Babbler, Grey Headed Woodpecker, Brown Fronted Woodpecker, Lesser Yellow Nape, Large Billed Crow, Himalayan Bulbuls, Black Bulbuls, Verditer Flycatcher, Grey Headed Canary Flycatcher, Grey Hooded Warbler, Grey Headed Canary Flycatcher, Rufous Sibia, Whiskered Yuhina etc.
Picnic lunch will be arranged in Panghot. In the evening, you will be driven back to Fredy's Bungalow. You may spend at leisure by a bonfire.
Walking duration: 2 hours 
Accommodation: Fredy's Bungalow
Meals: Breakfast, Lunch, Dinner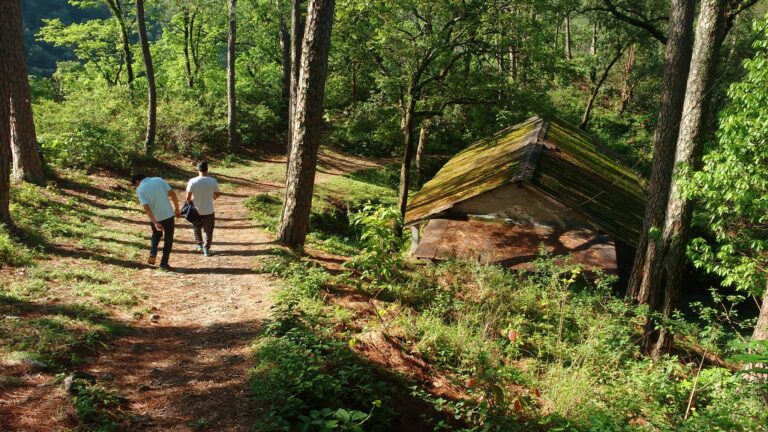 Day 5: Fredy's Bungalow to Kathgodam
After a leisurely breakfast, you will be taken to Kathgodam to board your train to Delhi or you can go on your onward journey.
Accomodation: None
Meals: Breakfast