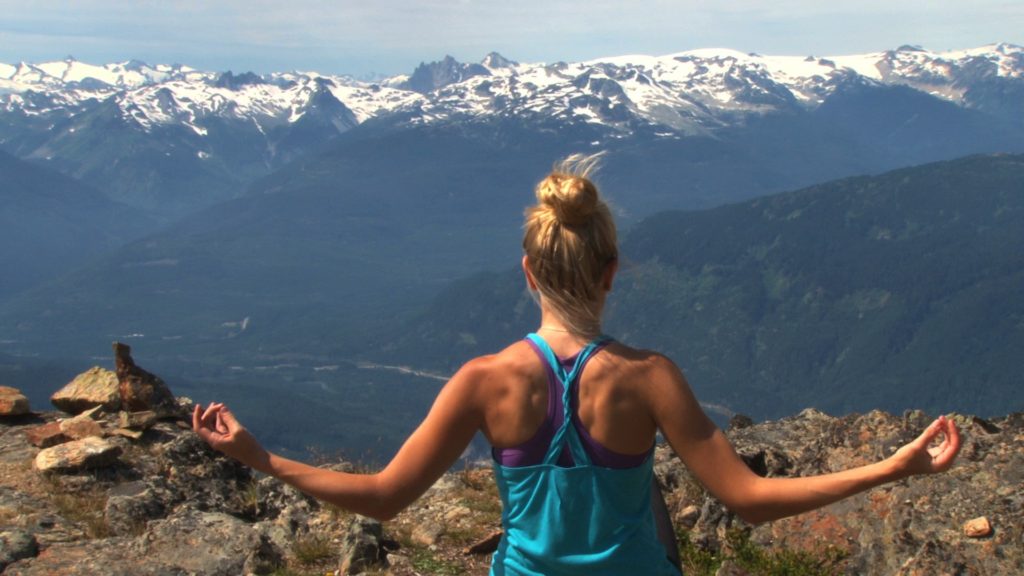 Yoga with Itmenaan Lodges
Derived from the Sanskrit word Yuj, Yoga means union of the individual consciousness or soul with the Universal Consciousness or Spirit. Yoga is a 5000 year old Indian body of knowledge. Though many think of yoga only as a physical exercise where people twist, turn, stretch, and breathe in the most complex ways, these are actually only the most superficial aspect of this profound science of unfolding the infinite potentials of the human mind and soul.

The science of Yoga imbibe itself the complete essence of the Way of Life, including – Gyan Yoga or philosophy, Bhakti Yoga or path of devotional bliss, Karma Yoga or path of blissful action, and Raja Yoga or path of mind control. Raja Yoga is further divided into eight parts. At the heart of the Raja Yoga system, balancing and unifying these various approaches, is the practice of Yoga Asana.

Yoga is a holistic way of life that integrates all elements of ancient knowledge of Yoga, to make a prayerful discipline uniting the body, mind and soul. At Itmenaan Lodges' Yoga in the Himalayas program, along with the series of simple, yet effective yoga postures and breathing techniques, a greater emphasis is placed on the inner experience of meditation, for the well-being of mind and other hidden elements of human existence. We believe when one is in harmony within, the journey through life becomes calmer, happier and more fulfilled.

During Yoga in the Himalayas programs, the wisdom and techniques of yoga are taught in a pure, joyful and thorough manner. The programs restore balance by helping to strengthen our body, calm our mind, regain our focus and improve self- confidence. It is a complete package for beginners as well as regular practitioners and has something for everyone – of all age groups.

We have created a timetable of activities for you that allows you to learn new techniques, hear from experts brought in from around the region and we even complement the special programme of Yoga activities with a bespoke menu of yogic foods. Whatever your ability for Itmenaan Yoga will be able to accommodate you! Beginners can practice Restorative Yoga and for those who want to acquire more advanced skills, Yoga Flow. Allow our resident presenter take you on a journey that will have you soothed and stretched and leave you feeling relaxed, refreshed and rejuvenated.

Our yoga programs also include visit to the spiritual sites of Jageshwar and Chitai. The setting of these temples ensure that one finds it much easier to connect with oneself. You will truly come to being one with your spiritual being.
The Yoga Itinerary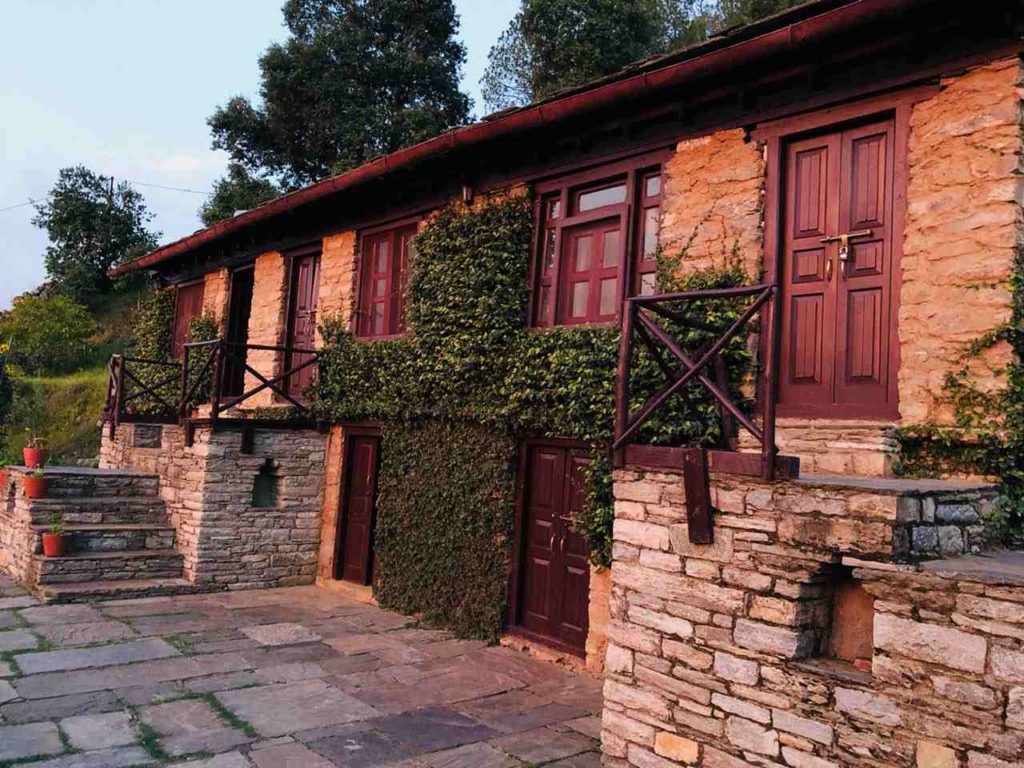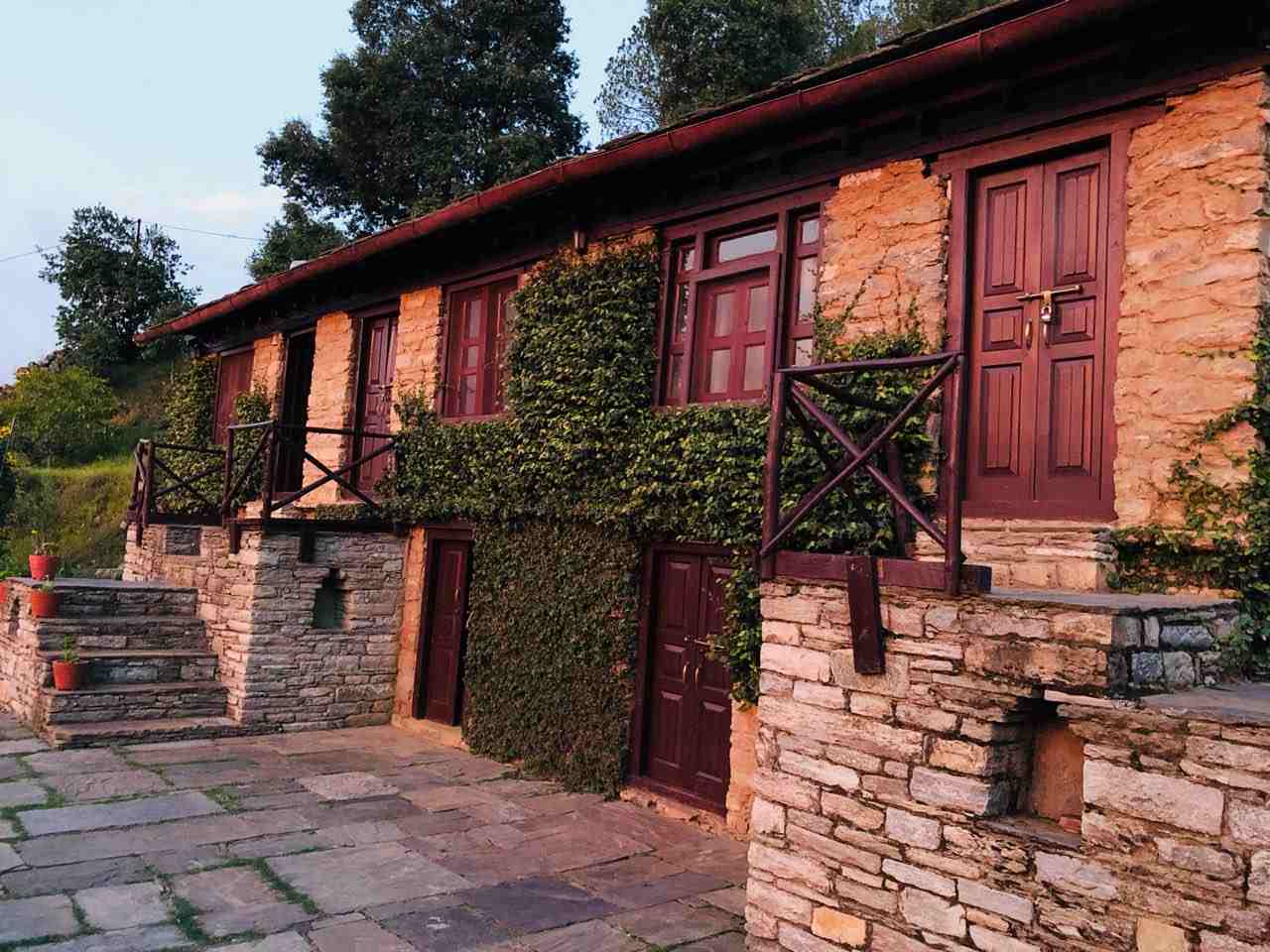 Day:1 Kathgodham – Itmenaan Estate
Arrive Kathgodam Railway Station and drive to Itmenaan Estate (3 hours).
Set in a peaceful rural setting in the Kumaon Himalayas, the 10-acre estate includes virgin pine, oak and rhododendron trees; terraced fields laden with seasonal fruits and vegetables; and to top it all, a small private perennial natural spring. The estate offers panoramic views of the Himalayas including the majestic Nanda Devi.
The 100-year-old traditional Kumaoni style stone house on the estate has been painstakingly restored and offers 3 tastefully designed en suite bedrooms. There is also the newly built Deodar Cottage. In and around the house are abundant places for you to unwind and relax – the courtyard overlooking the mountains and verdant valleys, the semi open-air dining area, numerous nooks and corners perfect for reading or for fulfilling your spiritual quest.

Arrive at Itmenaan Estate by noon and start your stay with a relaxing welcome drink made of fresh local fruit juices. Lunch at the Estate will be a great Indian affair with local Kumaoni cuisine and desserts.
Spend the afternoon getting to know the Resort and the location and then you may choose to just 'do nothing' – laze around or read a book, admire mesmerising valleys and snow clad peaks.
In the evening there will be a light session of yoga with introduction from the expert and gather information for next two days itinerary and later enjoy the warmth of bonfire, gaze at the countless stars in night time. Those who are looking for some walking within and around the estate you may trek to the highest point for enchanting views or roam the beautiful oak and rhododendron forests.
Accommodation: Itmenaan Estate
Meals: Lunch, Dinner
Day 2: Itmenaan Estate – Almora – Itmenaan Estate
Start the day at 7am with morning yoga that includes Yogic Satkarma (basic yoga) such as Neti, Kunjal, Agnisar and Trataka on the open area below the Estate building or at the lounge area.
Complete your healthy start with a healthy English breakfast served in the open dining area with the beautiful view of the mountains and Valleys. Our nutritionally balanced menu, combined with yoga, will naturally detox the body leaving you feeling refreshed and rejuvenated. The special diet is based on nutrient-rich super foods, which will help to detoxify the body while giving you energy.
After a leisurely breakfast spend the day relaxing in the resort.
Later during the day drive to the charming Chitai Temple, this is located just outside Almora town. The Chitai Temple is dedicated to Golu Devta, who is considered to be the God of Justice and then drive to the very famous Jageshwar temple. This mesmersing complex, set amidst a cedar forest, comprises of a group of about 124 stone temples dating between the 9th and 13th century AD and is a prominent pilgrimage site in Hindu religion. Here you will sit for an hour and do some meditation and explore the area followed by a picnic lunch in a beautiful location nearby.
The evening may be spent at leisure by a bonfire.
Accommodation: Itmenaan Estate
Meals: Breakfast, Lunch, Dinner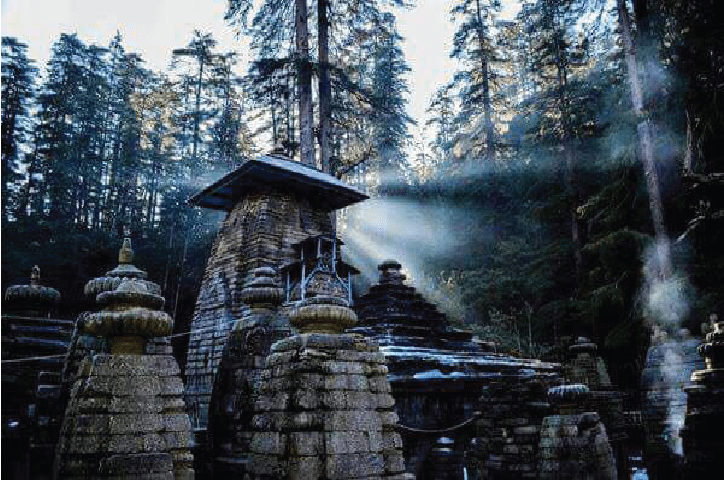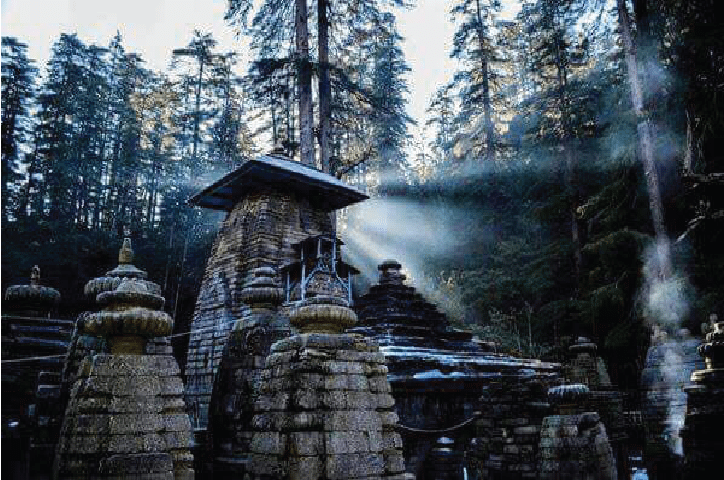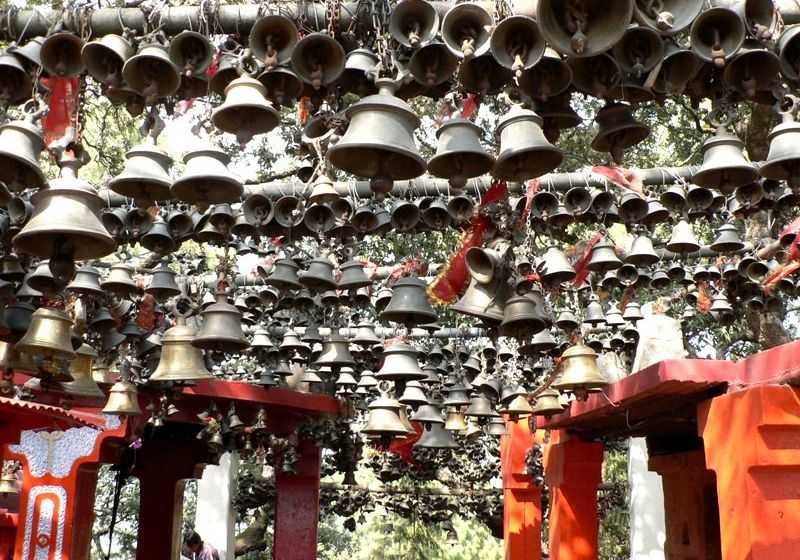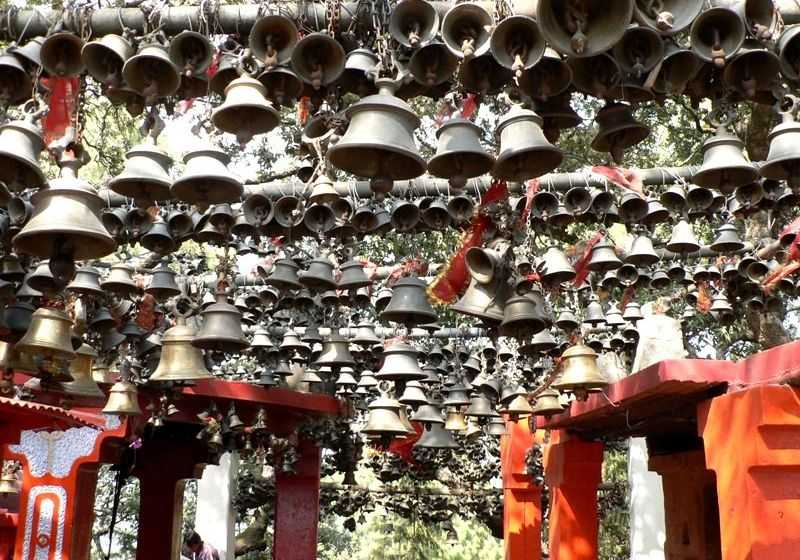 Day 3: Itmenaan Estate
Start your day with Gatyatmak yoga(Rhythmic yoga) which includes A combination of set of different postures of Surya Namaskar and the Chandra Namaskar done on rhythmic and dynamic way to achieve good vitality.Enjoy a sumptuous breakfast cooked at the resort. The meal served to you is specially prepared keeping in mind the yoga regime that you are instructed to follow.
After refreshment and breakfast be ready to join a yoga class with our yoga expert and then continue practicing for two hours at a go. On this day we will walk up to Ganthika temple with our yoga kits and do a full session facing the valley and mountains.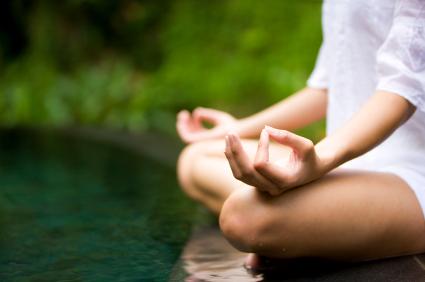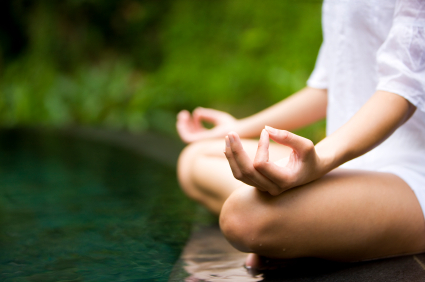 Enjoy a healthy lunch at 1:30pm which has been specially prepared for your personal meal plan. After lunch have some rest and in the evening set out for nature walk or a short village tour where you can interact with the village folks and learn about their culture and tradition.Back to resort by sun down
Dinner with bonfire & overnight at the Estate.
Walk duration: 1 hour
Accommodation: Itmenaan Estate
Meals: Breakfast, Lunch, Dinner
Day 4: Walk to the highest point in the area (duration 3 hours)
Start the day at 7am by having a healthy breakfast. Today you will go on a lovely walk to the nearby Temple and we will do late yoga nearby the temple area.
The ideal time for this walk is early morning at around 8 am. A half an hour uphill walk through pine forests takes one from the estate to the road head. From there the walk to the highest point is of easy gradient. The walk passes through a little village market and offers stunning valley and mountain views throughout. The "high" point of the walk is the highest point in the area called Ghantika top, at a height of 2400 meters. From this point one gets unsurpassed 180 degree views of the Himalayas stretching from Gharwal to the Nepal border. The towns of Almora and Shaherphatak, wildlife sanctuary Binsar and multiple little villages and hamlets are also seen from here.
If the stunning views are not enough, there is a temple dedicated to the local god, Ghantika, in the vicinity. People from villages all around the area come and pray at Ghantika. Ghantika literally means the "one with the bells". Villagers whose wishes are granted tie bells around the temple and hence the name. Our naturalist will help you spot plenty of birds during this walk.

After spending time soaking in the mesmerizing views and offering prayers at the temple, we will start with morning yoga that includes Yogic Satkarma (basic yoga) such as Neti, Kunjal, Agnisar and Trataka on the open area below the temple.
Later during the day you can relax and enjoy day at leisure or you may choose to go for a shorter walk to the waterfall which is a downhill walk from the estate.
Dinner with bonfire & overnight at the Estate.

Walk duration: 3-4 hours

Accommodation: Itmenaan Estate
Meals: Breakfast, Lunch, Dinner
Day 5: Drive back to Kathgodam Railway Station
Enjoy a relaxing nutrient rich breakfast with juices, smoothies, fruits, cereals and vegan goodies to get your day started.
After a healthy breakfast, check out of your room ready for your departure home feeling inspired and with a new attitude to your own personal well being and lifestyle.
Accommodation: None
Meals: Breakfast
For bookings, please write to [email protected] or call us at 9818705508
INCLUSIONS:

Accommodation as per itinerary
Special Meals & Snacks as mentioned in the itinerary
Yoga classes as mentioned in the itinerary
Transportation & picnic lunch during Jageshwar and Chitai Temple tour.
All currently applicable taxes.
EXCLUSIONS:
Train ticket
Transportation (pick-up and drop) any vehicle at disposal
Item of personal nature like tips, laundry, telephone calls, etc
Any emergency evacuation due to unforeseen circumstances
Any insurance cover
Any other item not specifically mentioned above as INCLUDED
— USEFUL INFORMATION


Intensity Level of Yoga: High levels of fitness are not required to do this program. You can set your own pace making the yoga 'easy' or 'moderate'.
Shoes: The path to the Estate and nearby areas will be rough at some stretches and hence we advise sturdy shoes/boots with excellent soles.
Essentials in your bag: Strong sunscreen, sunglasses, lip-balm, insect repellent, personal medication and a hat to ward off the high daytime UV. If you suffer from mountain driving sickness, please carry appropriate medication.