Set out on a food trail with us & experience a wonderful blend of flavours, colors, seasoning and taste in the different cuisines of Punjab.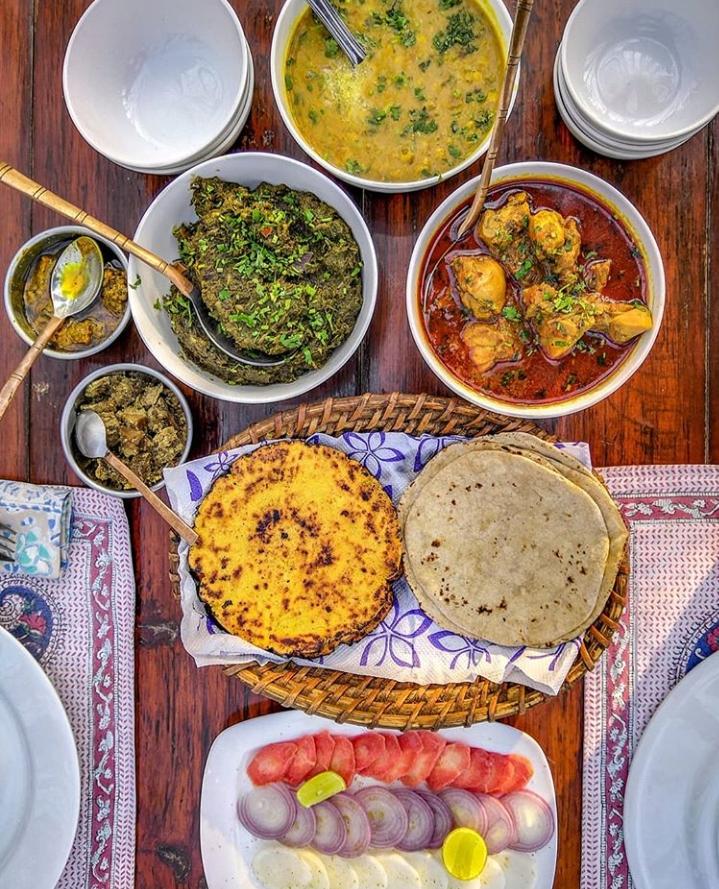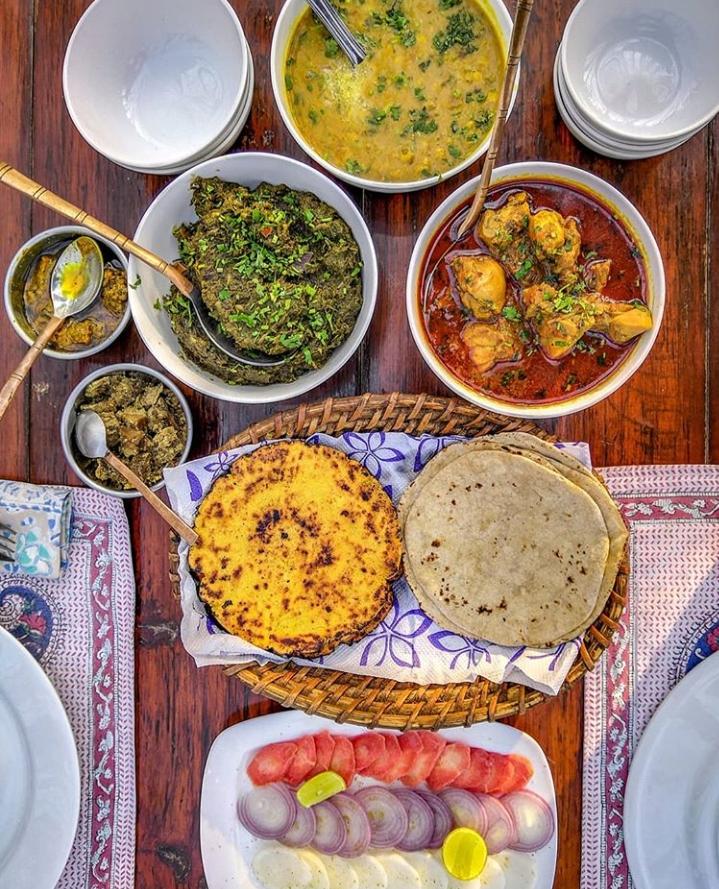 Punjabi food has been the flavour of India for a while, so much so that when someone talks about North Indian food, they actually refer to Punjabi cuisine
Punjabi cuisine is the stuff legends are made of. The city of Amritsar was the focal point of the rise of Sikh culture. It has, through the ages, seen and assimilated the cultural evolution of this vibrant community. It continues to retain one of the richest aspects of Punjabi heritage — the cuisine. Kulcchas dripping with butter, stuffed naans, keemas and the famed Maa ki Daal all emerge from the streets of this wonderful city. The city has lots to offer for both vegetarians as well as non-vegetarians, apart from the fantastic Indian sweets. Walk with us as we guide you through a sea of aromas guaranteed to fight for your attention.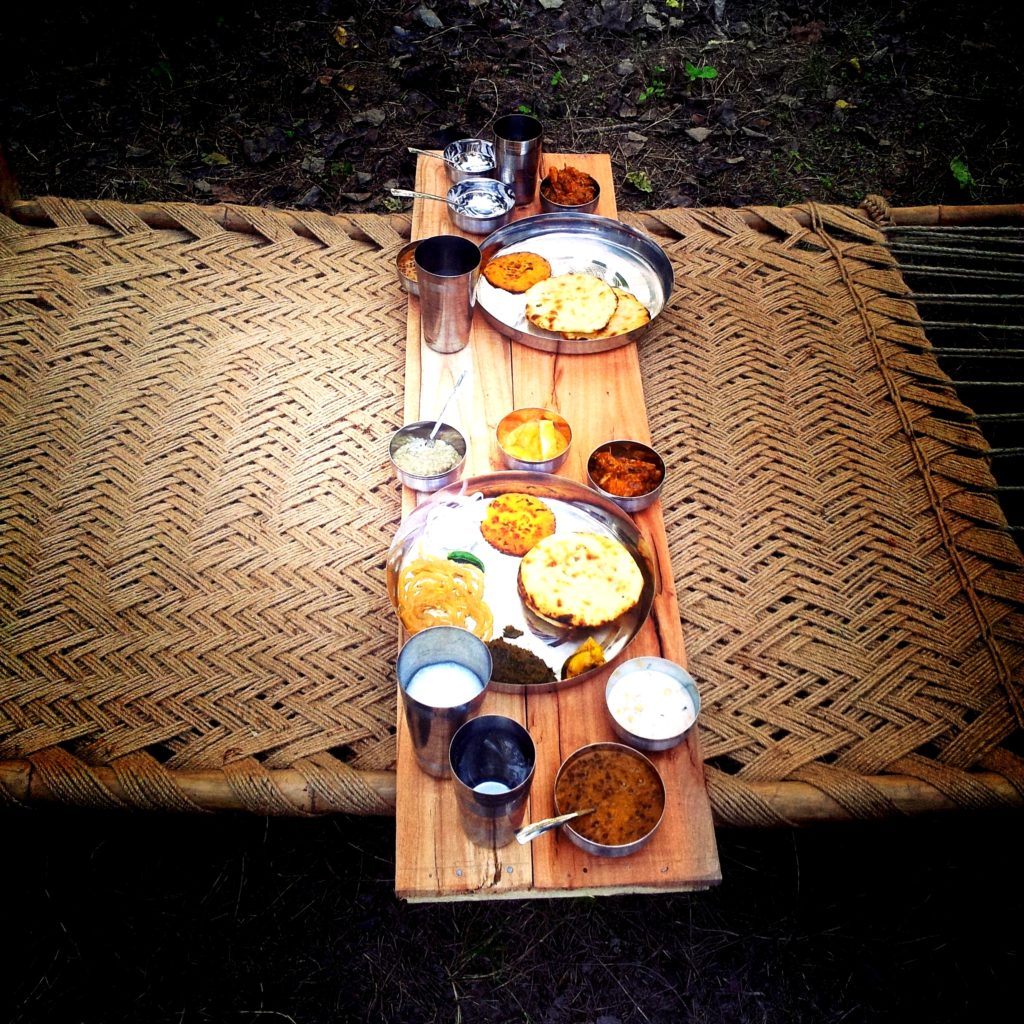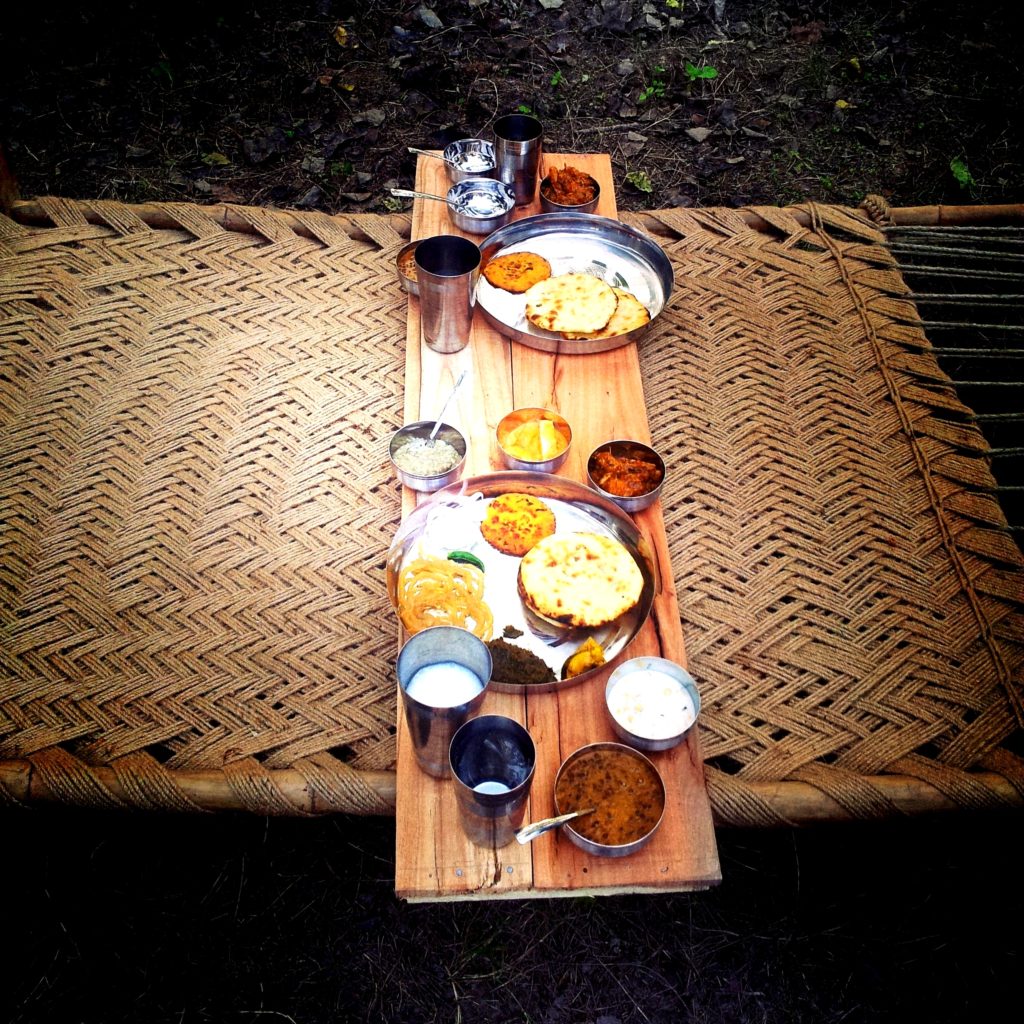 Food is a serious matter in Punjabi culture and hence the food at the lodge is emblematic of how Punjab welcomes you with its bounty. The tandoori cuisine as well as barbequed snacks are the highlights of a visit to Punjabiyat.
Punjabiyat Food Tour : 2 Nights/3 Days :
Day 1: Pickup from Amritsar Railway station/ Airport and drive to Golden Temple and Jallian wala bagh for sightseeing and then lunch at the Famous Bharawa da Dhaba/ Kesar da Dhaba and later a little drive and short walk away lies the Jalebiwala Chowk famed for its jalebis. Located in the bustling centre of the city, the shop has lovely lanes all around and is a paradise for street photographers. Later in the evening transfer to Punjabiyat. Enjoy typical North Indian dinner at Punjabiyat.
Day 2:After a leisurely breakfast, just relax and later during the day attend Punjabi Cooking class and learn how to cook traditional Punjabi Dishes. Enjoy lunch on a charpai with typical Punjabi lunch. After lunch half day tour of a Gurdaspur Village experiencing the real & actual life of a traditional Punjab village and Punjabi food tea & snacks, Visit to the local Gurudwara and later dinner at Punjabiyat.
Day 3: After a leisurely breakfast, drive to Amritsar airport/ Railway station.
For any queries please write to us at [email protected] or call on +91-9818705508.